Best Ways to Maintain the Dash of Your Car
Just like routine maintenance is essential for keeping your car running its best, taking time to clean the vehicle's interior can preserve its longevity. Whether it's vacuuming your floor mats or wiping down your leather seats, when you prioritize the cleanliness of your car's interior, it can help the materials last longer.
As part of your car's interior maintenance, taking care of your dashboard is an important step. The dashboard is often the first part of your car passengers notice when they sit down. The dash also contains your car's essential controls, including its heating and air vents, speaker system, control knobs, and display. By caring for the rules embedded in your dash, you can keep them functioning longer. This can save you money and ensure that the controls always work. Here are some tips for maintaining your dash, considering what materials and products to use.
Gather Your Materials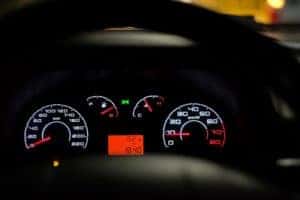 The first step to doing a thorough cleaning of your dashboard is to have suitable materials. Having the right equipment to remove dust, eliminate germs, and refresh your dash can leave it smelling fresh and looking good. Here are some materials that you might need to clean your dash:
Vacuum with a brush attachment.
A soft microfiber cloth.
Water with mild soap.
A toothbrush or soft paintbrush.
Your favorite brand of polish.
These are just our recommended supplies for cleaning your dash. Depending on the materials in your car's interior, you may use other products. For example, you might use a specialized polish for wood or chrome accents inside your vehicle. Always make sure the products you use are safe for the materials used in your car. Some harsh disinfectants may use chemicals that can eat away at plastics or varnished accents, so refer to your user manual and read all product labels carefully before applying them inside your car.
Remove Dust
After gathering your supplies, the first step is to remove as much dust as possible from your dash. Use your vacuum with a brush attachment to suction the dust from the dashboard, steering wheel, speakers, and air vents. This is a great way to remove most of the dust from your dash without spreading it throughout the vehicle. At this step of the cleaning process, the vacuum may be a better tool than simply wiping the dash with a cloth.
Wiping the dash may send the dust particles into the air, leaving them to settle back into the car's interior later. When you use a vacuum with a hose, you're picking the dust-up and ensuring it gets collected in the vacuum instead. Depending on the configuration of your dash, you may experiment with different attachments so you can get into all the nooks and crannies of your vehicle.
Wipe Down and Disinfect
Once you've removed as much dust as possible with your vacuum, switch to using a microfiber cloth dipped in a solution of water and mild soap. A microfiber cloth is softer than a standard towel so that it won't scratch the inside of your vehicle. Additionally, microfiber cloths are better at capturing dust particles rather than spreading them across your dash. Using water and mild soap can provide some gentle cleaning that doesn't require harsh chemicals that may damage your vehicle's interior.
If desired, you can also use a disinfectant to wipe down your dash. A disinfectant can kill any germs that may be living on your dashboard. When choosing a disinfectant to use inside your car, make sure you use one that's safe to apply to the materials that make up the inside of your vehicle. For example, some disinfectants contain strong chemicals that can eat away at varnish, chrome, plastic, or leather.
Clear Vents and Speakers
While dusting and wiping down your vents can remove most of the dirt and dust accumulated in them, you may need to spend additional time cleaning them fully. Try using a toothbrush or soft-bristled paintbrush to clean the slats in your air vents or the holes of your speaker system. These brushes can get into narrow spaces to clear out debris. Cleaning your vents can improve the air quality that circulates through your vehicle, and removing obstructions from your speaker system may improve its sound.
Dry and Polish
Wipe down your dash with a dry microfiber cloth when you're done. This can remove any remaining water or excess product from your dash. Removing excess product can prevent chemicals from sitting on your dash and causing damage. It can prevent a film from forming on the interior of your car, which may make your dash look cloudy or feel tacky to the touch. If using a polishing product, apply this after you've finished cleaning your dash.
Tips for Getting Those Hard-to-Reach Areas
Your car's dash may include some tight spaces that are hard to reach. Here are some tips to help you get into all the crevices of your vehicle:
Use narrow vacuum attachments that can fit into tight spaces to collect dust you can't reach with a cloth.
Get a toothbrush or paintbrush to remove debris that collects in your vent slats, window crevices, and speaker holes.
Consider using a brush and vacuum attachment at the same time. Use a dry brush to sweep debris out of tight spaces and apply the vacuum hose to remove it.
Try using a can of compressed air to blow out any dust collected in tight spaces.
Apply cleaning products to your cloth or brush when cleaning tight spaces to control where it's applied.
These are just a few of our favorite tips and tricks for cleaning your dash. At your local Meadowland GMC of Carmel, New York, we're dedicated to the care of your vehicle. That's why we offer a variety of service coupons you can apply to your next maintenance visit. Schedule an appointment online or stop by to get a thorough evaluation of your car. Did we miss any of your favorite cleaning tricks? Let us know by contacting us here at Meadowland GMC.