How to plan a great date in Carmel
Date nights are essential in relationships for various reasons. They help you experience better communication with each other, gratitude, and a desire to spend time together. It's also a welcome change from work and family's everyday hustle and bustle. If you're in the Carmel, New York area and are looking for somewhere new to visit for your next date night, check out these local places recommended by the team at Meadowland GMC.
Visit a Brewery or Winery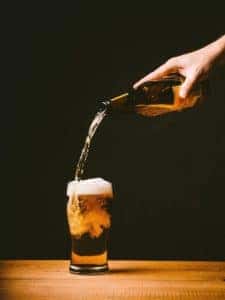 Breweries and wineries are fun date options. You can see some of the beautiful countrysides, have a freshly made drink and enjoy some of the great foods while you sit and chat or dance to music with your favorite person. One option close to Carmel is the Hudson Valley Brewery in Beacon. Their taproom is open Thursday through Sunday, so you can enjoy some of their beers on tap and grab some drinks to take home. They have partnered with The Beacon Daily for food delivery and deliver every 30 minutes.
Benmarl Winery is located in Marlboro and is a beautiful place to visit for a date night. This winery overlooks the Hudson River Valley and is the oldest vineyard in America. They have $15 tastings and a wood-fired pizza open for some delicious, handmade food while you're enjoying your day. You can make reservations online to ensure your spot on the day of your choice. Drink responsibly and get a ride home!
Grab Dinner
A dinner is always an excellent option for date night. One of our favorite restaurants is McCarthy's Grill House at 374 Route 52 in Carmel. They have great appetizers such as their wings, fried ravioli, and stuffed clams or salads such as the taco salad or oriental Asian salad. Dinner options include steaks, grilled salmon, and Chicken Sinatra with basil, tomato, fresh garlic, white wine sauce.
Another great eatery is Rraci's, just a short drive away in Brewster. They serve traditional Italian cuisine and have a fantastic wine selection. You can start your meal with the Bruschetta Trio, clams, calamari, and various salad options. Entree choices include Pollo di Nonna with chicken breast, Vidalia onions, eggplant, Madeira wine, Costoletta di Vitello with a broiled first cut veal chop, and portobello mushrooms garlic, and rosemary. They also offer a fresh seafood tower and desserts such as tiramisu and creme brulee. You can reach them at 845-278-6695 to make reservations.
Enjoy Live Music
A Carmel legacy, Fiddler's Green Pub is an excellent place for a Friday date night. They offer local entertainment, including live music, so you can forget your worries and dance the night away right here close to home. They have signature cocktails like the G-Old Faithful, Tullamule, and Sour Dew and draught, bottle, and canned beers. They also have a great wine selection and mixed drinks. Their menu includes tasty food such as wings, burgers, salads, and wraps.
Visit Spins Bowl
Spins Bowl in Carmel is a fun place to go for a date night. They have axe throwing, a massive arcade, and bowling, of course. Why not throw a little competition into your date night and try something different. They have a full bar and kitchen, so you can grab dinner while you play. You can order a pizza, nachos, wings, and burgers. They're open until 11 p.m. on the weekends, so you can head over after work on Friday or take your Saturday to enjoy some fun with each other.
See a Movie at Carmel Cinema 8
Nothing takes you back to the early days of dating like a trip to your local movie theater. Carmel Cinema 8 is an eight-screen theater with stadium seating that features new films for you to choose from each night. They have a concession area to grab some popcorn, candy, and a soda. You'll find Carmel Cinema 8 in the Shoprite Plaza at 150 Route 52 in Carmel. They're open Tuesday, Friday, Saturday, and Sunday, with showtimes varying throughout the day.
Spend a Night By Yourselves
Take a night off and stay at a local bed and breakfast or hotel for the ultimate date night. Instead of focusing a lot of your time on keeping the entire family happy and house clean, why not take the evening and truly relax and enjoy yourselves?
In less than 30 minutes, you'll find yourself at the West Lane Inn Bed and Breakfast in Ridgefield, Connecticut. You'll get a chance to gather yourself and come back feeling like a new person. You'll get a private bathroom, free Wi-Fi, cable TV, and a relaxing terrace. This quaint B&B is sure to give you and your partner the recharge you need from the perfect place to escape for a date night.
Take your new GMC about 19 miles from Carmel to find the Homewood Suites by Hilton in Poughkeepsie. This hotel offers apartment-style rooms with blackout curtains, free Wi-Fi, an LCD TV with premium channels, and large comfortable beds where you're sure to wake up feeling refreshed. There's a pool, grille, and a full-size refrigerator in the rooms so you can make yourself at home while feeling like you're genuinely taking some time for yourselves.
Spend a Night at Home
One of our favorite date night options is a night at home alone. When a hotel isn't feasible and dinner sounds daunting, why not send the kids to a sitter and enjoy the comfort of your own home with your particular person. You can play board games, video games, or watch a movie while you finally get a chance to relax and enjoy the space you call home. Consider purchasing a special meal to cook together, including dessert and drinks, and make memories you'll never forget. Leave the chores alone for an evening and enjoy each other's company.
The team at Meadowland GMC hopes you get a chance soon to visit some of these great date places in the Carmel, New York area. If we left off your favorite date night idea from our list, reach out to the Meadowland GMC team. You can find us at 1952 Route 6 in Carmel, give us a call at 877-671-6845, or contact us via our secure online messaging service. We'd love to hear from you and check out your favorite date night idea!