6 Fun and educational day trips around Carmel, NY
If you're interested in planning a memorable day out, you'll find a wide variety of destinations within a three-hour radius of Carmel, New York. These attractions make it easy to go out for a jaunt for the day yet still get back by bedtime. With educational features tucked into each experience, you'll feel great about taking the family out to learn something new. In fact, these picks are so much fun that you'll never run the risk of boring your family with too many lessons.
Northeast Classic Car Museum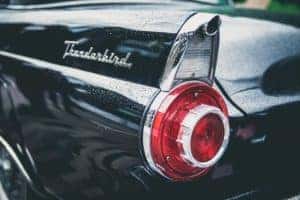 A little over two hours from Carmel, the Northeast Classic Car Museum in Norwich houses the personal collection of George Staley. The museum spans five connected buildings and has more than 170 vintage and classic vehicles on display. The exhibits include Pony Cars, Fabulous Franklins, a Pre-War Collection, a Post-War Collection, and Made in New York. You'll find gorgeous rides on two wheels in the Vintage Motorcycles collection. The WWI and WWII Airplane Engines exhibit pay homage to George Staley's interest in aviation.
Explore the Tribute to Bennett-Ireland exhibit for a look at the many companies that have operated out of the building now housing the car museum. This includes the Ireland Machine and Foundry Co., Bennett-Ireland, and the Bennett Fireplace Company. A visit to the Northeast Classic Car Museum offers a fascinating walk through history in the form of the many vehicles that have carried us through time.
This car-focused destination is one of our favorite day trips. Check out this article for more of our scenic suggestions.
Roberson Museum and Science Center
Located in Binghamton, the Roberson Museum and Science Center is about three hours from Carmel. This destination offers educational exhibits that highlight history, art, and science. With a stroll through Naturetrek, you can view over 150 mounted specimens from the region's meadows, wetlands, and forests. Earth From Space showcases a stunning collection of 20 posters that show the Earth during different ecological events like hurricanes and forest fires. The Model Train Room houses the largest model train on public display in the region.
At this museum, you can explore not only our own world but also other ones. The Roberson Museum and Science Center features a planetarium with Friday, Saturday, and Sunday shows. Kick back and view the stunning "Asteroid: Mission Extreme" and "Distant Worlds-Alien Life?" on the full-dome digital screen. Looking at the stars in this dimly lit room can also serve as a great choice for a unique date night. Check out this article for more of our date night ideas.
Fort William Henry Museum
The Fort William Henry Museum is about two-and-a-half hours north of Carmel in Lake George. At this attraction, you can go back in time to 1755. See what life was like in the British fort as you chat with Rangers, British Regulars, and Provincial Troops. View live cannon and musket firings daily. In the gift shop, you can even pick up your own replica muskets and cannons to take home as souvenirs.
You can take a self-guided tour of the fort's exhibits or reserve a spot for a guided tour. The Fort William Henry Museum even offers Haunted History tours from January through March that illuminate some of the more chilling tales from the area. You may even have a paranormal experience of your own.
Boscobel House and Gardens
Only about 40 minutes from Carmel, the Boscobel House and Gardens are a convenient choice for an educational day trip. The original Boscobel House was constructed between 1804 and 1808. The Neoclassical dwelling was demolished in the 1950s, but many of the original fragments were preserved. The mansion was later reconstructed about 15 miles north of the home's original site.
The home now houses a stunning collection of Neoclassic furniture from the Federal period. You can view a candelabra by John Blades of London, cabinets from the renowned Duncan Phyfe, and a tall case clock made by Effingham Embree. Boscobel offers a variety of tours to enhance your experience.
You can book a special package complete with tea in the Lila Wallace Room, a boxed lunch picnic on the grounds, or a champagne reception in the Formal Garden. You may also opt for a self-guided audio tour. Make sure you leave time to explore the grounds where you'll find a picturesque 1.25-trail through the woods.
Fahnestock State Park
If you want to minimize your drive time, make a day of it at the Fahnestock State Park in Carmel. This massive park covers 14,086 acres and includes over 10 miles of the Appalachian Trail. You can keep things short and simple with the half-mile Hubbard Loop, or tackle a bigger challenge on the Three Lakes Trail, spanning over four miles. Learn more about the plants and animals that call the area home at the Taconic Outdoor Education Center. The center features nature displays, interactive exhibits, a maple grove, and an apiary.
You can fill your day at the state park with a wide range of activities, including fishing, boating, and biking. In winter, the park is perfect for sledding, snowshoeing, and ice fishing. Campsites, cabins, and lodging are available within the park if you want to make a weekend of it. If you have a new SUV with room for all your outdoor equipment, this is the perfect day trip for breaking it in. Check out our selection of new vehicles for your next great find.
Animal Adventure Park
Harpursville's Animal Adventure Park is about a two-and-a-half-hour drive from Carmel. This interactive park offers hands-on educational experiences that put you within just a few feet of more than 100 fascinating species. Guests can feed many of the animals by purchasing special treats in their respective exhibits.
You can also book special experiences that allow you to eat breakfast with giraffes, feed lions, or take a photo with kangaroos. You can watch otters create a one-of-a-kind painting that you get to take home or snuggle up with baby capybaras. These unique experiences offer unparalleled interaction with exotic animals for an educational experience you're sure to remember.
These are our favorite educational day trips around Carmel. Do you know of a great destination that we missed? Contact our team at Meadowland GMC and let us know so we can update our listing. We love having the best recommendations in the business for our customers when they drive off the lot looking for a new adventure.